All 3 entries tagged Knitting
View all 4 entries tagged Knitting on Warwick Blogs | View entries tagged Knitting at Technorati | There are no images tagged Knitting on this blog
October 15, 2004
I finished my Big Wool project!!
When I last time saw the Big Wool in a yarn shop in Coventry, I said it was not as good as I imagined.
But after I've received the balls, I changed my mind immediately and it is acutally very soft and smooth. And because it's 100% wool, there isn't any wired feeling in my mind, coz I just don't like anything contains viscose or nylon or acryl or polyester…anything which is unnatural.
So I followed the pattern No. 29 Doll on The Big Just Got Bigger for the scarf. The scarf originally was made of two colours yarns, but I found it becomes inflexiable on the edges where I changed colours. So I decided to use 1 colour only and it actually took me only 1 ball. I also made a mistake by misunderstanding the diameter of the pompoms. I thought the semidiameter was 10 cm but actually the diameter should be 10 cm, so I made a huge pompom and realised the mistake. Therefore, I devided this huge ball into 4 small balls and attached two to each end of the scarf, and it turned out nice!

I used 2/3 of another ball to make a hat following pattern No. 23 Vinster. I wanted to knit pattern No. 16 Ona first, but there should be some problems with the pattern and the hat became very very small…or I was doing it wrong..I don't know..
Finally I used 2/3 of another ball to make a pair of mitten. This was my first time to knit a mitten by only 2 needels. I found the instruction on internet and combined it with my own imagination. I like these mitterns so much!
September 29, 2004
I received the Rowan knitting book "Big just got BIGGER" today. Rowan yarns are just sooooooooooo expensive that I have to ponder the expenses a lot before I can make a decision to make a scarf or so…
So finally I believe I will make a scarf and a hat, if and only if I've got the money.
The scarf:

The hat:

They are both made of Rowan Big Wool and require JUMBO needles to knit them. (which means I have few chance to find them on Ebay) There are pompoms on both of them, so I hope they will match with each other. Here are the expenses:
The scarf: Tricky x 2 + Smooch x 1=20.25 + 15mm needle=5.50
The hat: Smooch x 1=6.75 + 10mm needle=3.15 + 12mm needle=5.50
Postage: 3.50
Total: 44.65
See how expensive is that! Maybe I will wait till my birthday and try to convince my boyfriend to buy them for me…hoho!
BTW…I hope I can still use this blog after I graduate…
September 23, 2004
Writing about web page http://www.gamespot.com/pc/strategy/thesims2/index.html?q=the+sims+2
The sims 2 模拟人生2 终于是上市了...店里面卖34镑99,好贵...
(Amazon原来卖27.99啊!便宜了好多!但是我还在考虑中...还是好贵啊..)
想在bt里面当,但是一直连不上...
在costcutter里面的杂志上看到非常有创意的sims2的广告,觉得鬼佬真的能作出很多中国人做不出来的东西...好厉害...
The Sims 2 is finaly on the market…It is sold as 34.99 pounds… really expensive…
(Amazon is currently selling it for 27.99! Great! Thanks to She Bevan~ But still very expensive for me…still considering…)
I wanted to download it from BT, but always couldn't get connected…
Just now in Costcutter, I found a really interesting and creative advertisement of The Sims 2 in one of their magazines. These foreign people really can do things which we couldn't do…superb..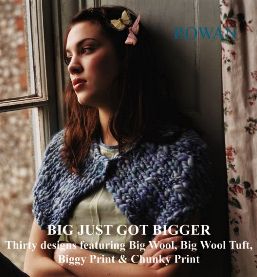 过暑假的时候就看好了要买的书,还要再等几天...因为刚开学,post system可能还有一些混乱吧...现在对织围巾帽子之类的很感兴趣,觉得戴出去的机会比较多吧~
When I was in summer holiday, I already have planned to buy this knitting book, but I have to wait for a few days longer, coz the term just started, the post system maybe isn't quite normal yet. I am quite interested in knitting accessories, such as scarves and hats…Maybe I will get more opportunities to wear them..
先看了一下图片,作了以下打算: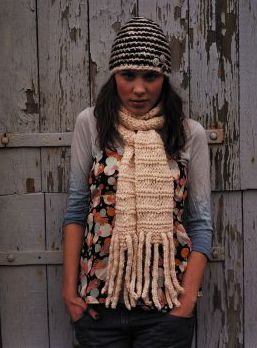 这条织给震华 This one is for Isabel.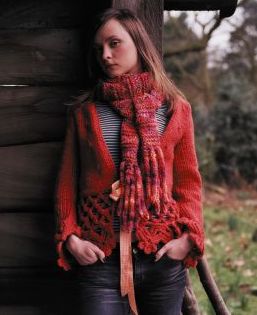 这条织给帆帆 This one is for Fanfan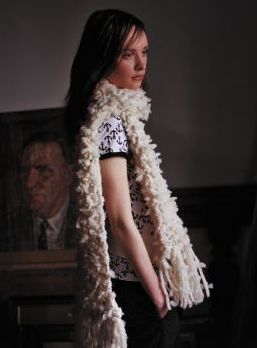 这条给自己 This one is for myself