Nominet selling .UK by the Pound & all Trust is lost!
Writing about web page http://news.bbc.co.uk/1/hi/business/8178959.stm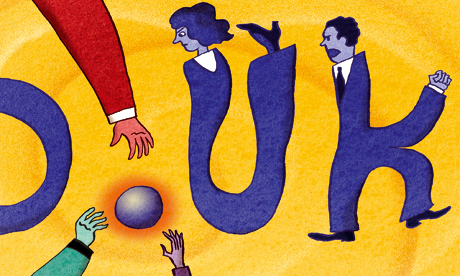 For years the CCM team has recommended that businesses should consider the .co.uk top level domain because of the trust these domain names implied. So it was with anger that I read the BBC business report, above, that these .co.uk domains were used by Chinese based scam merchants to sell fake goods. Using fake 'UK' identities they could pick up easily for a fiver!
Back in 2002 Nominet's executive chairman was quoted in this Guardian piece;
It is safer, and usually cheaper, to use a UK domain name such as .co.uk. The single UK registrar, Nominet, provides a certificate of ownership. Furthermore, it provides ways of maintaining or transferring your domain if you have problems with the third-party name manager.
Dr Willy Black, executive chairman of Nominet, says a UK name suggests a local link. "UK consumers feel more comfortable with a .co.uk," he says, quoting internal research. The .co.uk, .org.uk and .me.uk domains can be bought by anyone, although they are designed for UK commercial concerns, organisations and individuals respectively.
Since then I have proven, by split testing adwords in the UK market, that .co.uk could deliver 2.5 times the clicks as .com.
Nominet have blown it. Selling .UK by the pound to misquote Genesis.
Google Adwords Quality Scores have been giving the clue about how to build this elusive trust factor by rewarding the boring Privacy, Terms and Contact pages . Now even the location, with a real address and an invitation to 'drop by', and phone numbers, with a real geographic 0121 numbers in addition to 0800 numbers can give reassuring messages that visitors can pick up and check in their un-conscious minds.
We are all going to have to try harder to keep the trust of visitors thanks to Nominet's proudly 'open market'. What chance you could go out and buy a .fr or .de domain?