Writers on Writing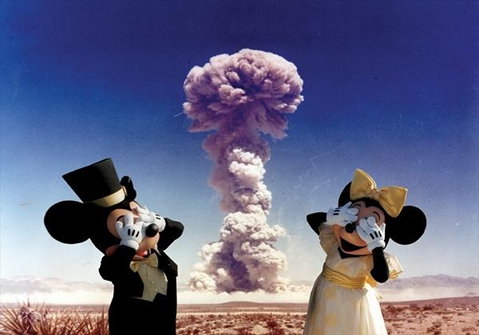 Lionel Shriver: 'Writing is fundamentally dull, and there are no real secrets to it: You sit down, you type something out, most of the time, if you have any self-respect, you throw it away.'
Hilary Mantel: 'Where do stories come from?'
DBC Pierre: 'I suppose I put off writing because I sensed I would have to be honest, which I have not been traditionally good at. And I sensed it would be a long haul. My main reference point was the TV movie; I wanted to use the style of the subject to satirise the subject. I'm not well read, which may have worked to my advantage in a curious way, but it also meant I had to sit down buck naked in my mind and give it my best shot.'
Tom Leonard: interview.

Although technically not writers, the following artists' creative methods interest me: Ed Ruscha, Chris Burden,( Otto Muehl, Hermann Nitsch, Gunther Brus)-proponents of Viennese Actionism, Kira O'Reilly ...tbc.
RE. the mutilation art of Muehl, Nitsch, Brus and Burden, I stumbled across this article by Germaine Greer: 'Artists' Self-Mutilation' which actually led me to the discovery of Burden and Brus. Additionally Schwarzkogler but he is sadly dead. However, he had this to say: "The artist does not work in order to live by his work, rather for him his work is life itself."

t.b.c.