Illustrated by Juliette Aristides' 'And It's...(Boy in Room)'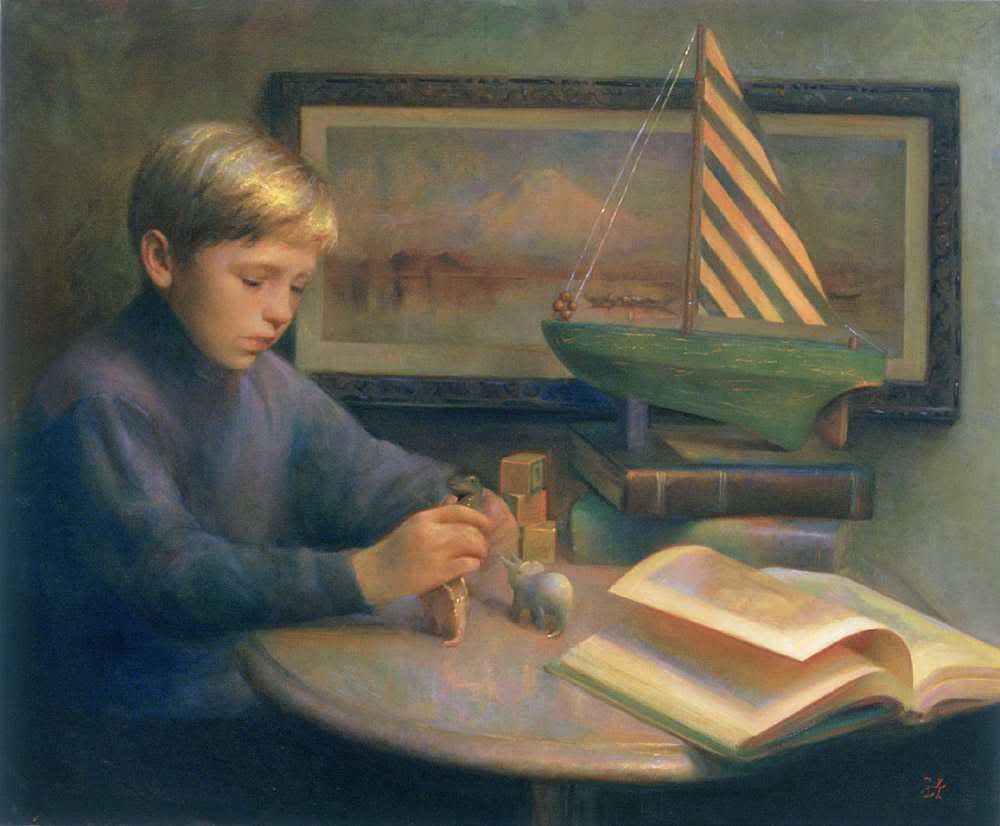 When Strawberries rot they taste
like the eyes of an orphaned calf.

Love is dogs.

The moon sparks change around the
world, but everyone still drinks milk.

Dogs kill babies.

Cocaine fucks are better than
the satisfaction of just.saying.NO.

Babies become rapists.

Adults are just children with
more skin and mortgages.

Rapists eat chocolate.

Wonder rusts, with age, like
pet dogs die and die.

Chocolate kills dogs.

People don't make any noise
when they die. And forgotten.

Dogs aren't love.