All 3 entries tagged London
View all 110 entries tagged London on Warwick Blogs | View entries tagged London at Technorati | There are no images tagged London on this blog
June 18, 2006
And my blog doesn't even get a look in.
I've been suffering from writer's block somewhat. Not just blog wise, but just generally. Then I think of ideas…but somehow can't bring myself to write them. I think I've got The Fear of some sort. As if I'm convinced that I can't write particularly well anymore, but I'm damned if I'm going to just do it and find out.
I think part of it is due to the feeling of being in limbo. No matter what you're doing (out and about, or having a nap just for the sake of it), the gap between jobs conjures a feeling of being suspended in time. Weeks go slowly, somehow simultaneously flashing by and all of a sudden you haven't had a 'proper' job for 3 months.
How did that happen?
I've written another review for BBC music, this time of Keane - Under The Iron Sea but it reads badly, as sub–editing removed both the flow and the intention of the thing. As proven by the third public comment.
So does this mean that it's a good or a bad CD? I wish reviewers would just give it to us straight rather than generate this pretentious waffle!
Well said, Harri! It was much clearer before the subbing. But that's the way the editing hierarchy works. There has to be a process, so you can't really knock it's existence.
On the jobs front: I worked at Sugar rivals, Bliss, for two weeks while their editorial assistant was on hols, and have had two interviews. I've got another one coming up early next week, but there's no writing whatsoever.
One of them would've provided a job…but they weren't allowed to hire, and haven't had the verdict on the second one yet. Not hopeful though, as it was a BBC interview and this knowledge apparently flattened my brain. I didn't talk rubbish, but I certainly didn't sell myself well enough, or show how much useful prep I'd done.
I keep thinking of opinion based things to write on here…but keep getting struck by The Fear. I'll make more of an effort next week and see how I get on.
Until then pop–pickers…or something.
May 22, 2006
I've done three reviews recently which I forgot to link to, and unlike thisisfakediy, these ones are still there. Yay!
There's Pixar
From Toy Story to Bug's Life, Monsters Inc, The Incredibles and the soon–to–be released Cars, a new exhibition lays bare each small, painstaking step involved in creating the animation company's uncannily lifelike characters.
Then a combined review of Carling Live 24 and Camden Crawl
One dodgy sandwich and two crème eggs later, we've split ranks: two of us to board a Thames boat housing a dishy C4 presenter and Boy Kill Boy, and two of us to infiltrate the Islington Academy crowd for Dirty Pretty Things.
And, the most recent, of The Raconteurs' new album, Broken Boy Soliders
Standing quite apart from the strict minimalism associated with The White Stripes, this debut is contentedly uninhibited.
February 28, 2006
Having been in London for ages (well, since July) I seem to have suddenly started spotting famous people (not including people at work things, that would be cheating).
Last year I merely walked past…

and I walked past a well known rower (can't remember which one) and Daniel Bedingfield (not together) too. I had to have…


pointed out to me by Milly and took some convincing that it was even him.
I can't remember whether it was this year or last, when I kicked this man's car:


and he had the same smug look when he was too busy gassing on his mobile to pay attention to the fact that his gallumping (what does that word mean?) SUV was in the way of people trying to cross. Admittedly I kicked the car before I knew it was him, but I'd do it again…
Then on the 18th of Feb, after the NME Awards, there was a post-gig triple spot in the foyer of Brixton Academy (they're like ruddy buses I tell you). These sprightly, young types hadn't left after Arctic Monkeys (well done)


She's stalking Ricky , apparently.
And a mere 3 days later, I found myself lunching in the company of…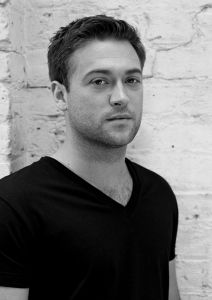 in The Hollybush in Hampstead
But I was more interested by dining next to…


at The Providores last night. He's cute, but alas he was with his girlfriend (as if that's the defining factor(!))
That London. It's a funny place.