Celebrity slutting
Having been in London for ages (well, since July) I seem to have suddenly started spotting famous people (not including people at work things, that would be cheating).
Last year I merely walked past…

and I walked past a well known rower (can't remember which one) and Daniel Bedingfield (not together) too. I had to have…


pointed out to me by Milly and took some convincing that it was even him.
I can't remember whether it was this year or last, when I kicked this man's car:


and he had the same smug look when he was too busy gassing on his mobile to pay attention to the fact that his gallumping (what does that word mean?) SUV was in the way of people trying to cross. Admittedly I kicked the car before I knew it was him, but I'd do it again…
Then on the 18th of Feb, after the NME Awards, there was a post-gig triple spot in the foyer of Brixton Academy (they're like ruddy buses I tell you). These sprightly, young types hadn't left after Arctic Monkeys (well done)


She's stalking Ricky , apparently.
And a mere 3 days later, I found myself lunching in the company of…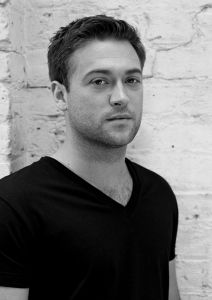 in The Hollybush in Hampstead
But I was more interested by dining next to…


at The Providores last night. He's cute, but alas he was with his girlfriend (as if that's the defining factor(!))
That London. It's a funny place.