Follow-up to I Need A New Watch – Opinions? from Life, the University, and Everything!
My parents paid me a last minute visit today, and because of H.Samuel's BOGOHP offer, my Dad and I both got new watches.
I got the Accurist Men's Chronograph Watch with Navy Dial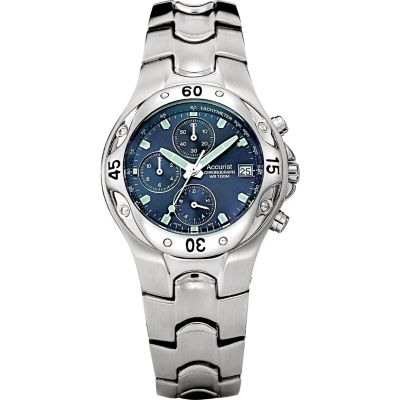 Yes, the photo is a bit weird, but on the H.Samuel page for the watch there is a link to "Enlarge this image", which points to a flash-type thing that allows you to zoom in on the watch.
Yey for unbroken watch faces!