All 2 entries tagged Ben Canning
No other Warwick Blogs use the tag Ben Canning on entries | View entries tagged Ben Canning at Technorati | There are no images tagged Ben Canning on this blog
May 15, 2008
On Tuesday we open house. Having been to many of the rehearsals and seen the progress made by the cast there is some pressure to make sure that the set, costumes, props and audience are there for them.
We had our last official production meeting on Monday, predominately discussing marketing strategy for this week. Posters are being printed Tuesday and postering started yesterday and will continue for the rest of the week. The Facebook event is a promising sign of the number of people expected to get tickets, but it cannot be solely relied on. I think it would be a real shame for any person to miss this production, as I have seen some the highest standard of acting to date; so fingers crossed that it will receive a good interest. In other fields, costume is being collected this evening – I'm really excited about adding costume to the scenes and completely bring the play to life. As ever, there will be difficulties in sizing and looks but this is a problem which we'll no doubt solve once we get there. Props are gradually piling up and it's a good sign that we are having problems storing them all. Actors are beginning to work with props in rehearsal to gain a familiarity. We are just about on schedule to getting everything, but I am still slightly worried about getting a lantern and producing the same object from different time periods – but we'll see how this goes.
I aim to have all props and costumes by Sunday, ready for the full run-throughs that day. There is definitely a buzz of excitement in the Arcadia camp as we make the finishing touches to what is going to be a fantastic production. (Anyone have a lantern?!)
Ben Canning
Producer

May 13, 2008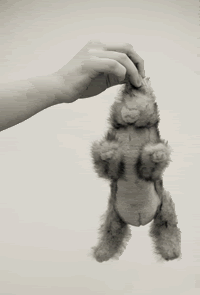 When initially volunteering to stage manage Arcadia, I had absolutely no clue what it was about, except that it was a Tom Stoppard play and that I kind of liked Tom Stoppard. I also knew I was an experienced stage manager, having worked on three other productions in that role, and felt I had the necessary resourcefulness to find props. After all, how many props could there be? The answer to that question is: a lot. A lot of props.
It was then that I enlisted the help of Katie as an assistant stage manager. Not only was the amount of props rather large, there were also quite a few obscure ones in there, not to mention stacks of books. Due the play's double time-frame, many of the books have to be duplicated, one version for the 1809 sections of the play, and one version for the 1993 sections of the play. So, books that look like other books. It sounds difficult, but for this the DC cupboard (while insanely disorganised) proved a valuable resource, as there were stacks of leather-bound books in similar colours of varying shapes, and Ben (the producer) and I spent an interesting afternoon organising and selecting the ones we liked best out of the two-shopping-baskets-worth we had transported to the CAPITAL Centre.
Other props, such as two 19th century pistols, a dead rabbit and a tortoise were slightly more obscure to find, and I can honestly say that we were very lucky; one of my friends from my theatre course had a pair of replica old-fashioned pistols, and one of the actors happened to have a taxidermed tortoise lying around (I didn't ask), as well as a friend we could source some rabbit skins from. When trying to find props, you only get what you ask for, so ask around. Other things, like a period tea set, were found in charity shops and recycling centres. The next step in the stage management side of Arcadia will be sitting in on rehearsals and mapping out what personal props the actors need, then the props come onstage, from where, and when they come offstage and with whom, so that as a team Katie and I know the play back to front and can make sure that everything runs smoothly during every performance.
Hannah Tottenham
Stage Manager