All 3 entries tagged Party
View all 23 entries tagged Party on Warwick Blogs | View entries tagged Party at Technorati | There are no images tagged Party on this blog
July 09, 2008
New years brought a family wide commitment to reducing the anount of meat we eat to help reduce our carbon footprints. This is wholly unfair as neither my parents or my brother live on a road with a butchers at the top of it.
The grand work on the VW begain with my first task: change the tire. Done and done.
I made my promise to reduce my meat consumption at Testi's turkish restaurant. I was eating lamb's testicles at the time but we began our veggie vow over this ray of beautiful meatless hope. If that makes any sense.
At the start of the year I handed in a managing intellectual property essay which I did on the fair dealing clause of the Copyrights and Patents act. It was really interesting but I don't think I'm cut out to be a lawyer. I did alright tho getting a 69. Can't compalin.
The CME crew had a great little party on the 17th of January at Sophie's pad in Coventry. DJ micromonkey (kate) threw on some great little bangers! It was so hot from all the dancing we had to take regular water breaks and stick our heads out of the door to keep cool.

On the 18th I watched Black Sheep with Freddy . It was a pretty shit movie, with no plot, crud dialogue and come cool makeup. It could have been so much better. But it was pretty much a waste of time.
This January saw the end of series 2 of Torchwood. I've gotta say it was vastly superior to series one on the whole. There were still some huge flaws but it was great fun none the less with a lot more emphasis on characterisations and character development. A good series all in all. Lots of light fun.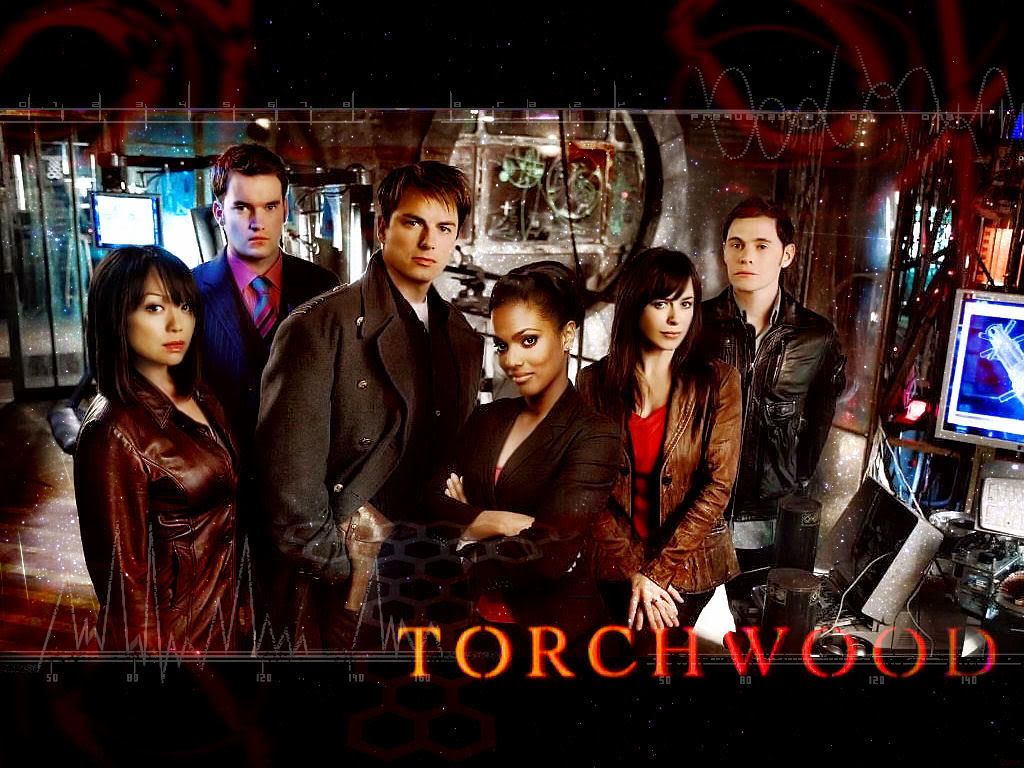 On the 22nd of Jan I won the One World Week story reading competition with the story below "The Beasts of Accrum Moor". Jokes! Well worth a day's work slaving over the keypad. Neil Gaiman was right; Writing is one of the most enjoyable things one can do by oneself.
On the 25th I went to see Sweeny Todd in the Arts Centre. A great live performance, one of the best things I've seen MTW do, and I'm not just saying that because Becky was stage managing. Totally rousing and great set and music. Movement on the stage was a bit stilted but the performances were otherwise great.
On the 4th I went to London to meet with the artistic director of the BFi. He set me up with another meeting with the marketing supremo. Gale Cohen. The next day I popped in on the Optimum Releasing who offered me a placement right off.
It was Ruth's birthday on the 7th and we celebrated on the 8th. On the 9th we went to see John Hegley at the Arts Centre. He rocked hard! It was a great show, I'd missed live Hegley. So so dry and surreal.

Above you can see the prepartory meetings for two submissions I was involved in for slots in the Warwick Arts Centre. The first one; with the green pancake, is of Emma who was doing design with me for Petia's production of Lorca's "Blood Wedding". The second photo is the production team for a project that became called "Lost Senses". I was super excited about this as it was to be devised, promenade and I was going to help shape the script and do design which would have involved using lots of nooks and crannies backstage and allow the audience an interactive, experiential theatre show.The submissions were on the 13th of Feb. It would have rocked, the team was great and I would have been able to write my major project on the project. Sadly we lost at the submission stage, despite the fact that I believe we had one of the best submissions ever. Others thought the same and started a huge, contentious discussion on facebook:

http://www.facebook.com/posted.php?ref=sb#/note.php?note_id=8874841622&id=61309400&ref=share
This discussion instigated a meeting to discuss the process which unfortunately I couldn't make. Sadly I also was unable to make the performance of the play that beat us. I was sad because we were beaten by my favourite shakespeare play "Macbeth" but I had to finish an essay before heading off to Glastonbury. But I do bemoan the lack of student devised theatre in the arts centre, but nevermind, I can't bear a grudge and I was able to do some amazing placements which I wouldn't have been able to otherwise. Such is life.
/Something to say for Coventry over London. \
I think the following photos are from a night a Top B or some such with a clutch of lovely fellows from my department from variously; China, Korea, Taiwan and Poland. As you can see we didn't succumb to the lure of cheap purple.

Here's some lovely munch broken up by something I spotted and thought pretty outside work (click for bigger).
The first meal is a veggie burger breakfast with all the trimmings, cheers to Becky for that one. The other is a jacket Poe Tay Toe as big as your face, but luckily not quite as big as my mouth.

On the 19th of Feb we bopped down to the Phoenix to support our mates Gareth and Jack doing standup in a regional competion. Gareth won a slot at Edinburgh and they both brought the house down, but don't take my word for it, check it yourself:
Gareth:

http://www.youtube.com/watch?v=RDCVsYwdewg
Jack
http://www.youtube.com/watch?v=EmxHU5voM7U
These boots were made for partying!
On the 12th of Feb Becky and I were due to go for a date at Kakooti's in Coventry but the whole of the town was cosed off as an unexploded bomb was found so we went into Earlsdon instead and had a lovely meal.
I went down to London ready to start my placement at Optimum on the following Monday on Saturday the 15th of March. My dad picked me up and we took Ruth with us and we went to a Stop the War March. Just as we were discussing my fears about driving the VW and the accelerator locking off shooting me into oncoming traffic my dad said "What would you do in that situation? You'd engage the clutch doofus" at that exact moment the clutch went on the Espace. We had to push the car across a huge crossing and pull up in a bus stop. We decided that rather than wait for rescue of popping home via the bus we'd just jump onto a train to trafalgar sq to meet JW and the marchers. Alan decided rather than call the rescue services immediately; first things first, cross the road and buy a packet of fags. HAHA! that's addiciton for ya!

The march was great, loads of people there in Traf sq from the off, and it was amazing to see people still snaking onto Westminster Bridge as we at the front of the march were crossing Lambeth Bridge.

Here's JW surveying the situation. And here's Ruth, citizen journalist getting some good pics for the Daily Planet.

Just before I started work at Optimum Easter weekend was upon us, so I took the chance, with Alan and Vix to pop down to Devon to see the Grandrents and the cousins. We had a great time. Amazing food, lots of chocolate, This wonderful wafer cake gifted us by Marina. I lazed around a lot and was fed like a prince as usual.

While I was down there I was trying to organise a lift to a demonstration at Aldermaston, the nuclear weapons base. I managed to get a lift with this lovely pair. One of whom was a Quaker with some very interesting insights. We shared the front seat which was a godsend because the previous night I hadn't slept well and had some sort of stomach bug which meant that I was sick that night. But by the time we hit the road I was fine and not bad company I hope.

It was a fantastic demonstration, we totally surrounded the base with thousands of protesters. There was a rinkydink peddlepowered soundsystem, a lorry with stage that took the fantastic speakers around the various entrances. Another gazebo with speakers including an excellent older chap who was at the 1968 march who regailed us with all the details as someone started a fire and it begun snowing. There was even a delagation from Hiroshima who were fantastic, they gave out peace fans and sung some beautiful songs which the rinky dink amplified. Just stunning.

I borrowed this skull mask from my Auntie Jen which was great, and I borrowed my grandad's old scout drum with which to attack the base and make ourselves hear. There were lots of people with noisemakers. It was fantastic. My neighbour Bob was there with a giant nuclear bomb and I managed to jump on a coach back to London too with my new little asian sister Ash who can be seen below posing with my laminated poster which reads AWE=WMD=MAD That is, for the layman:
Atomic Weapons Establishment
=
Weapons of Mass Destruction
=
Mutually Assured Destruction

'Give peace a budget' was my favourite sign there, but the entire fence was beautifully adorned with signs, posters flags and knickers. PANTS FOR PEACE!

What a great turn out. Nuclear weapons... Who needs them.
Click below for a bigger pic if your screen allows you.

July 06, 2008
So there it was Merry x-Mas. What a lovely one. This is a wreath I made for the Allen household. I had a really good time going with them to pick a tree, decorate it and drink warm cider.
Kina popped over and here you can see her with Ziggy on her lap and Vix by her side. She joined us in Gurnsey, and I joined her for a Catholic mass on Christmas morning. It was nice to see what chrsitians make of the whole thing that they apparently started. But it was a little culty, lots of chanting and all of that stuff.

here's Archie, fresh down from Scotland. Great to have him down as ever.

I loce christmas trees. They look great from outside and smell great on the inside. Baby Rosh's first x-mas was lovely. She didn't evenmind wearing the crown. She has got a big head. Lotta brains that girl.

We went to Gurnsey from the 23rd of December to the 27th. We had all of the Webb cousins, Grandpa and Grandma Cuckoo, Granny Kina, Arch, the rents and myself. We feasted and swam and played lots and lots of games. There were speeches for Grandpa and Grandma's Gold Anniversary on Boxing day, a letter from the Queen and Doctor Who stopping a giant replica of the Titanic crashing into her. Great fun, nice walks, I bought myself a suit and some excellent shoes from an Oxfam for a fiver which have steel toecaps and a map of London on them. Jokes!

New years was a fantastic affair, we decided to go to a steam punk party. We went all out, we were even joined by Gaurav. I built some working canvas wings and we all looked like some victorians up for anything, an absinth party or a war with aliens. Even a detour to a squat pub in Clapton. It was a great night, totally mental. We got involved in a round table discussion forum with added helium and had our futures told. A great night to ring in the new year and no doubt.

November 20, 2007
Ooh now this was fun to the power of mad. Karim and I headed out from Paddington with giant, carnival, lightup beanpoles under our arms and we met another Glader before even getting to the platform for the train to a secret location in Newbury. We hung around for a wee while before getting on a red double-decker bus with some other Oxfam fellows. It was a funky bus ride, the skies were clear & blue (!!!) and there was a drum and a sax with proficient people attached to them providing a perfect soundtrack to the journey into what was to be our home for the next few days.


We set up camp in the Oxfam site, which was just a wee walk away from the main arena. They had a great diner called the knifey-spoony which became the common room during the rain disasters. The day we arrived the sun was shining and the sky was blue. We set up camp where we found some smiley young people and some space that looked like it was being saved especially for us (next to a little stream). The smiley people turned out to be smiley, friendly, fun, amazing people, namely; Joel, Yara, India Hannah and some other lovely fellows.
We all went for a wander around the quite magical site (it's quite a small festival, relatively) we contemplated climbing a tree, looked at the shapes in the surprisingly small clouds and I found some wire which I thought would be good for some fun sculpture, which became a sculpture that I wore as part of my headdress for the duration of the festival, it was simultaneously ridiculous and awe-inspiring if you ask my opinion. It also came in handy for giving directions as it was basically a bouncy gauge and arrows on a spring that floated above me and helped people spot me from a distance.


We were camping next to the Knifey Spoony which was excellent for convenience but there was 24 hour music blasting from it, which wasn't so bad until a full ABBA album came on twice in a row to flip you out. On the first day I woke up and sleepily thought I'd take the day on in a bumbling unaware kind of way (my usual operating default) but the Knifey Spoony played the Orbital remix of the Doctor Who theme tune, so I threw on my boots and I was in there within the first 2 bars! It was great as it may be the only place on earth where dancing full-pelt before breakfast isn't seen as strange at all. A great start to a great festival.

We worked pretty hard and on the night before the festival I helped put up giant inflatable lights inside the Knifey Spoony which was good as we spent the night in there huddled on the big cushions in the corner as it was raining so hard that even the short walk back to the tent seemed like too arduous an endeavour to contemplate. Then there was the worry that when we got there our tents would be flooded anyway. We packed a bag each of valuables and Karim kindly packed our sleeping stuff into bin bags as everyone worried that the river to the side of us was going to burst it's banks as it had some 3 meters further down stream of where we were. The Knifey Spooney didn't survive too well what with everyone traipsing in and out but we had hot water on tap (except when one pillock unplugged the boiling vats to charge their phone). One hairy moment came when I was holding a ladder for the guy who was running the diner who had put this massive ladder up against the roof strut to hang netting to prettify the place, but he hadn't secured the end properly so the top came out and from over half way up he came flying down luckily missing metal poles, tables and chairs and rolled safely onto the soft ground a big guy who was helping out caught the ladder from underneath and helped steady this manic descent and stop the ladder crashing into people who were coming in and out. But luckily everyone was ok and we had proved once and for all that it could have been unlucky to walk under ladders.
I did my usual and spent a fair bit of time blowing bubbles but was unable to mix a satisfactory bubble mix from their ecologic washing liquid.

One of the people who camped in our little village who we met in Paddington was called Sarah. Unfortunately (or maybe fortunately considering the weather conditions) she felt ill and left before the first proper day. She left us a lovely note and texted us to see how we were after new of the weather spread but in my stupor I didn't realise it was from her. On the train in we also made pals with a girl called Katy who was also a fan of Planet Angel and who had recently shorn off her dreadlocks and now had a reasonably cold head, but it still looked cool. I mentioned how I had been trying to persuade Becky to shave her head and how her bonce proved to me how viable a look it really is.

After a bit of fire safety training and a wee chat from the OXbox team Karim and mine's first shift was on the first afternoon and we were to point people in the direction of one campsite or another or in the direction of the campsite. We were pretty clueless as we hadn't fully got to grips with the lay of the land and it looked like one of the roads was going to need sealing off. It was fun tho and intermittently sunny. A lot of people were hiking through flooded villages and airforce bases with all their tents and clobber about their persons to reach the festival and always looked particularly depressed as we directed them towards a gate to get wristbands that was another quarter of an hour away on foot. But it was pleasant and we went back to camp for a wee chill and to prep for the night ahead when our shift finished.
==

And by the night it was good banter time! Mud abounded, I was astounded. And I didn't fall over once! Yay! The Dunkirk spirit was alive and well. The best place for chilling and dancing that Karim and I found was a chai walla's. It was funking all over the place and sadly the ID Spiral was a slippy, ill-lit hill, so we didn't hang around there too long.
And so it went, we watched the skies for signs of reprieve, we got into quandaries as to whether to encourage Will, Em and Foxy to join us as we were getting minute by minute reports of site closure over our radios. We relied on cups of tea to keep going and the fantastic atmosphere and smiley people to buoy our spirits. One highlight was figuring that there was a plug point that wasn't being used so i asked the guy who ran the Knifeyspoony for a multiplug and i hooked it up, felt like a hero and had my phone back online!
The guys decided to come despite work and the weather which was great! I'm glad they didn't scrap their tickets and they had a really good time raving it up in this oh so unusual of raving environments.
Our shifts were 8 hours long, which was a bit of a shitter. My second shift started out well, just stewarding a massive tent with very few people in it, bubbles coming out every so often and a VJ making nice visuals; so for the first few hours I was grooving away with my hat on. But as the day went on it became bussier and rainier and we were at the bottom of a hill, thus at the foot of a mudslide, which was made psychologically nasty by the fact we were down stream of a bunch of porta-loos. One delightfully had the helpful hint: "Get involved, or Fuck off" written in mud, later the one next to it had they handy rhyme; "Up the Bum; No Harm Done" written in a similar style.
So as people were filing down the hill for an evening's music and frolics they were taking a lot of mud down with them. So we were advised to keep people from using the most convenient door, but we had to keep it open as it was a fire exit. This was HARD! We build a little sluice gate to re-channel the mud around to the back of the stage and a fair few people ignored my pleas and airport landing style hand instructions. I tried putting up some duct tape to indicate the doors closure but that proved too ignorable. One fellow even accused me of getting off on the power of the situation, which was a bit of a nonsense as it was a power I would have given up in an instant had someone wanted to replace me or if I thought the mud would be better for everyone in than out. Lots of people were smiley enough when I explained the situation and pointed out the brown river and the special circumstances. Foxy was particularly sympathetic and the guys were around for moral support. Later a security guy came around and relieved me for a bit while I pushed the mud around with my feet to clear the sluice. My goretex boots were no match for the above ankle height mud. As I was slushing the mud about I realised there were lots of electric cables sitting in mud and around dripping tent-flaps. I couldn't get the scene from the start of the film "King Ralph" starring John Goodman out of my mind and I saw everyone getting electrocuted in my minds eye.

At this point came my vision of 2 potential Al's. One was this security guard and one was a tie-dyed shirt wearing dancer. Both guys had similar physical characteristics to me. Blonde & tallish. The guard had dreadlocks and the dancer had longish hair and a goatee. But they were, in my exhausted mind, opposite ends of a potentiality spectrum. I felt I was staring at a physical manifestation of my choices I could be a quite scary, tall, loud authority figure (he was a nice enough guy but he also had these attributes) or a fun loving (potentially off his head) observer of a rubbish situation, unable/unwilling to pitch in and help, just watching it unfold and oddly dancing by himself in a muddy field. The guard also had some nasty facial burns which haunted me as I sloshed through the mud staring at the cables hanging in the mud.
In the end I decided that I was treading a happy medium and being true to myself, helping where I could and making the most of it as I did, raising my concerns with those who could do something about it and taking on tasks that I felt I could help directly with. In the end they were just 2 more of the multifarious nice people I met briefly over the weekend and they were just good fodder for my overactive mind to chew over. The last act of that shift ,which took a lot out of me, was sliding over to the back of the tent to lift a piece of redundant pathway, with the help of some nice people in a tent who had a knife and a bunch of randoms who helped me move the heavy bugger, up the hill a wee ways. We used it as a better sluice and people blocker, as my shift ended I let out the biggest sigh and went for a wee snack, recupperation and to meet up with the guys back at the camp. I didn't have long until my next shift which I had to cram in before I headed off.
It was another shift was fun as Karim and I were together again and we brought some sneaky beers and glowsticks and were in a quiet little ally quite late at night. Joel and the gals from our little village bopped down with us and we hung out for a wee bit and had some snacks in the style of a 7 year olds birthday (except with sneaky beers). Karim and I had the same supervisor a couple of times called Joe who was a pretty laid back chatty guy. Forever smiling and yet he looked proper whacked most of the time. Our 8 hour shifts were nothing on the 12+ hours they were working. He came along and hung out with us for a little bit. Then the guys dissapated and Karim and I decided to line a dark pathway we were stewarding with the glowsticks. It looked very pretty and we even tied two sticks together and threw them back and forth between us until they got caught on the branch of a tree so that they looked like a glowstick chandelier. People loved our pathway and through the night the sticks hanging down the side of this leafy path were taken by other lovely party people, all except from the ones hanging from the canope. Later I sat down and did some reading (I'd brought Charles Handy The Empty Raincoat, which was an ironic title to be reading at this festival) and dosed as people passed returning to bed.
Before I left I put a scary fairy I made with twigs and such on one shift in Joel and Yara's tent as a farewell present. I hope they appreciated it. ;o)
My journey home was tricky, Karim and I packed up the tent as I had to leave a day early for another one day turn around to go to Portugal (as the flight was riddico-a-clock on the Monday). Karim went and stayed with the other guys on the main camp. And I said my goodbyes and trudged off down the hill towards where I heard buses were leaving from (it was such a round about way of getting on a bus) and I decided that as my boots were mud filled it would be best to wear my sandals. Wrong, they acted like flippers and squelched into the mud and got sucked off my feet several times, leaving me to flounder with my rucksack, on one leg trying to pull it out of the thick thick mud. I had to go bare foot for some of the way out of pure dersperation, a method of travelling festival grounds I usually frown upon. When I got to the bus I had a chance to rinse my feet off and roll down my trousers and suddenly I didn't feel quite so grimy. I even went so far as putting on some socks under my sandals when they had dried off a bit.
It was a fairly pleasant ride home and I was filled with a warm glow of a weekend well spent, making friends and partying with friends old and new and strangers and hard graft and biblical rain and sunshine and smiles and hot food and team work and cups of tea. Nothing better!



p.s. check out his video to see how ridiculous the rain really was: