All 3 entries tagged Food
View all 213 entries tagged Food on Warwick Blogs | View entries tagged Food at Technorati | There are no images tagged Food on this blog
July 09, 2008
New years brought a family wide commitment to reducing the anount of meat we eat to help reduce our carbon footprints. This is wholly unfair as neither my parents or my brother live on a road with a butchers at the top of it.
The grand work on the VW begain with my first task: change the tire. Done and done.
I made my promise to reduce my meat consumption at Testi's turkish restaurant. I was eating lamb's testicles at the time but we began our veggie vow over this ray of beautiful meatless hope. If that makes any sense.
At the start of the year I handed in a managing intellectual property essay which I did on the fair dealing clause of the Copyrights and Patents act. It was really interesting but I don't think I'm cut out to be a lawyer. I did alright tho getting a 69. Can't compalin.
The CME crew had a great little party on the 17th of January at Sophie's pad in Coventry. DJ micromonkey (kate) threw on some great little bangers! It was so hot from all the dancing we had to take regular water breaks and stick our heads out of the door to keep cool.

On the 18th I watched Black Sheep with Freddy . It was a pretty shit movie, with no plot, crud dialogue and come cool makeup. It could have been so much better. But it was pretty much a waste of time.
This January saw the end of series 2 of Torchwood. I've gotta say it was vastly superior to series one on the whole. There were still some huge flaws but it was great fun none the less with a lot more emphasis on characterisations and character development. A good series all in all. Lots of light fun.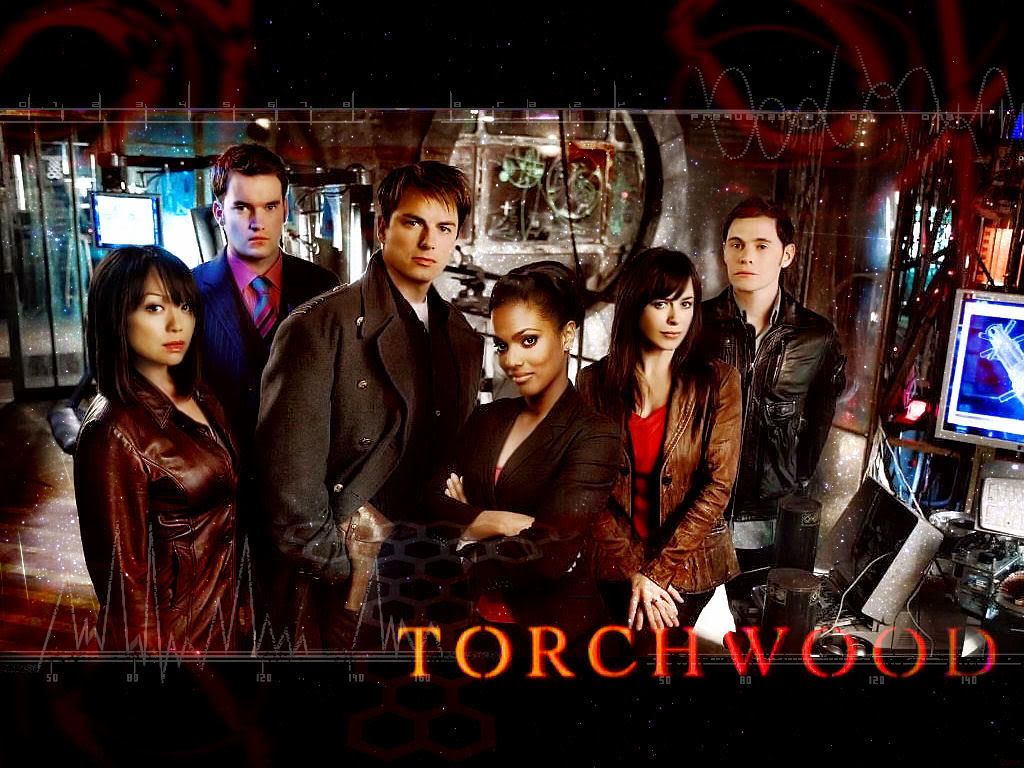 On the 22nd of Jan I won the One World Week story reading competition with the story below "The Beasts of Accrum Moor". Jokes! Well worth a day's work slaving over the keypad. Neil Gaiman was right; Writing is one of the most enjoyable things one can do by oneself.
On the 25th I went to see Sweeny Todd in the Arts Centre. A great live performance, one of the best things I've seen MTW do, and I'm not just saying that because Becky was stage managing. Totally rousing and great set and music. Movement on the stage was a bit stilted but the performances were otherwise great.
On the 4th I went to London to meet with the artistic director of the BFi. He set me up with another meeting with the marketing supremo. Gale Cohen. The next day I popped in on the Optimum Releasing who offered me a placement right off.
It was Ruth's birthday on the 7th and we celebrated on the 8th. On the 9th we went to see John Hegley at the Arts Centre. He rocked hard! It was a great show, I'd missed live Hegley. So so dry and surreal.

Above you can see the prepartory meetings for two submissions I was involved in for slots in the Warwick Arts Centre. The first one; with the green pancake, is of Emma who was doing design with me for Petia's production of Lorca's "Blood Wedding". The second photo is the production team for a project that became called "Lost Senses". I was super excited about this as it was to be devised, promenade and I was going to help shape the script and do design which would have involved using lots of nooks and crannies backstage and allow the audience an interactive, experiential theatre show.The submissions were on the 13th of Feb. It would have rocked, the team was great and I would have been able to write my major project on the project. Sadly we lost at the submission stage, despite the fact that I believe we had one of the best submissions ever. Others thought the same and started a huge, contentious discussion on facebook:

http://www.facebook.com/posted.php?ref=sb#/note.php?note_id=8874841622&id=61309400&ref=share
This discussion instigated a meeting to discuss the process which unfortunately I couldn't make. Sadly I also was unable to make the performance of the play that beat us. I was sad because we were beaten by my favourite shakespeare play "Macbeth" but I had to finish an essay before heading off to Glastonbury. But I do bemoan the lack of student devised theatre in the arts centre, but nevermind, I can't bear a grudge and I was able to do some amazing placements which I wouldn't have been able to otherwise. Such is life.
/Something to say for Coventry over London. \
I think the following photos are from a night a Top B or some such with a clutch of lovely fellows from my department from variously; China, Korea, Taiwan and Poland. As you can see we didn't succumb to the lure of cheap purple.

Here's some lovely munch broken up by something I spotted and thought pretty outside work (click for bigger).
The first meal is a veggie burger breakfast with all the trimmings, cheers to Becky for that one. The other is a jacket Poe Tay Toe as big as your face, but luckily not quite as big as my mouth.

On the 19th of Feb we bopped down to the Phoenix to support our mates Gareth and Jack doing standup in a regional competion. Gareth won a slot at Edinburgh and they both brought the house down, but don't take my word for it, check it yourself:
Gareth:

http://www.youtube.com/watch?v=RDCVsYwdewg
Jack
http://www.youtube.com/watch?v=EmxHU5voM7U
These boots were made for partying!
On the 12th of Feb Becky and I were due to go for a date at Kakooti's in Coventry but the whole of the town was cosed off as an unexploded bomb was found so we went into Earlsdon instead and had a lovely meal.
I went down to London ready to start my placement at Optimum on the following Monday on Saturday the 15th of March. My dad picked me up and we took Ruth with us and we went to a Stop the War March. Just as we were discussing my fears about driving the VW and the accelerator locking off shooting me into oncoming traffic my dad said "What would you do in that situation? You'd engage the clutch doofus" at that exact moment the clutch went on the Espace. We had to push the car across a huge crossing and pull up in a bus stop. We decided that rather than wait for rescue of popping home via the bus we'd just jump onto a train to trafalgar sq to meet JW and the marchers. Alan decided rather than call the rescue services immediately; first things first, cross the road and buy a packet of fags. HAHA! that's addiciton for ya!

The march was great, loads of people there in Traf sq from the off, and it was amazing to see people still snaking onto Westminster Bridge as we at the front of the march were crossing Lambeth Bridge.

Here's JW surveying the situation. And here's Ruth, citizen journalist getting some good pics for the Daily Planet.

Just before I started work at Optimum Easter weekend was upon us, so I took the chance, with Alan and Vix to pop down to Devon to see the Grandrents and the cousins. We had a great time. Amazing food, lots of chocolate, This wonderful wafer cake gifted us by Marina. I lazed around a lot and was fed like a prince as usual.

While I was down there I was trying to organise a lift to a demonstration at Aldermaston, the nuclear weapons base. I managed to get a lift with this lovely pair. One of whom was a Quaker with some very interesting insights. We shared the front seat which was a godsend because the previous night I hadn't slept well and had some sort of stomach bug which meant that I was sick that night. But by the time we hit the road I was fine and not bad company I hope.

It was a fantastic demonstration, we totally surrounded the base with thousands of protesters. There was a rinkydink peddlepowered soundsystem, a lorry with stage that took the fantastic speakers around the various entrances. Another gazebo with speakers including an excellent older chap who was at the 1968 march who regailed us with all the details as someone started a fire and it begun snowing. There was even a delagation from Hiroshima who were fantastic, they gave out peace fans and sung some beautiful songs which the rinky dink amplified. Just stunning.

I borrowed this skull mask from my Auntie Jen which was great, and I borrowed my grandad's old scout drum with which to attack the base and make ourselves hear. There were lots of people with noisemakers. It was fantastic. My neighbour Bob was there with a giant nuclear bomb and I managed to jump on a coach back to London too with my new little asian sister Ash who can be seen below posing with my laminated poster which reads AWE=WMD=MAD That is, for the layman:
Atomic Weapons Establishment
=
Weapons of Mass Destruction
=
Mutually Assured Destruction

'Give peace a budget' was my favourite sign there, but the entire fence was beautifully adorned with signs, posters flags and knickers. PANTS FOR PEACE!

What a great turn out. Nuclear weapons... Who needs them.
Click below for a bigger pic if your screen allows you.

July 06, 2008
So there it was Merry x-Mas. What a lovely one. This is a wreath I made for the Allen household. I had a really good time going with them to pick a tree, decorate it and drink warm cider.
Kina popped over and here you can see her with Ziggy on her lap and Vix by her side. She joined us in Gurnsey, and I joined her for a Catholic mass on Christmas morning. It was nice to see what chrsitians make of the whole thing that they apparently started. But it was a little culty, lots of chanting and all of that stuff.

here's Archie, fresh down from Scotland. Great to have him down as ever.

I loce christmas trees. They look great from outside and smell great on the inside. Baby Rosh's first x-mas was lovely. She didn't evenmind wearing the crown. She has got a big head. Lotta brains that girl.

We went to Gurnsey from the 23rd of December to the 27th. We had all of the Webb cousins, Grandpa and Grandma Cuckoo, Granny Kina, Arch, the rents and myself. We feasted and swam and played lots and lots of games. There were speeches for Grandpa and Grandma's Gold Anniversary on Boxing day, a letter from the Queen and Doctor Who stopping a giant replica of the Titanic crashing into her. Great fun, nice walks, I bought myself a suit and some excellent shoes from an Oxfam for a fiver which have steel toecaps and a map of London on them. Jokes!

New years was a fantastic affair, we decided to go to a steam punk party. We went all out, we were even joined by Gaurav. I built some working canvas wings and we all looked like some victorians up for anything, an absinth party or a war with aliens. Even a detour to a squat pub in Clapton. It was a great night, totally mental. We got involved in a round table discussion forum with added helium and had our futures told. A great night to ring in the new year and no doubt.

So we hunted down and found a great little place in Earlsdon. It's really cool because one can cycle to campus in 20 minutes, take a bus in 10 or 15 minutes and walk in 40/50 minutes. The office chairs and some of the furniture in the house was crap so our landlord (Kingsley Cull, great name) gave us permission to buy some stuff. We went to OfficeMate or some such in Becky's car and got all the chairs we needed. But it was a bit of a squeeze in the car. We also went to Morrisons and bought all the neccessary items. Such as toaster and all that sizzle.

We also tried to do a bit to beautify the place and make the best use of our garden, which is really long and backs on to a pretty primary school. So here is Becky burying a small child. I jest it's beans or something. No zombies have crawled their way out yet. But we have been quite sucessful with some bedding plants around the front and a creeper we're trying to grow over the doorway. I reckon Mr Cull owes us for increasing the value of his property ;o)

Ok this isn't coventry, it's baby Roshi. I made a few trips back to London, often for a break from the hustle and bustle of coventry and usually for a bit of a Planet Angel or Synery party. When I'm lucky Debs and baby Rosh visit at the same time. They're a lovely pair but already a bit of an odd couple. Debs is a great muma (how couldn't she having had such excellent practice) and Rosh is imbued with the wonder and amazement of life, wide eyed all the time. And she really loves her muma. And she loves my muma too which is good.

He's JW getting a killer wedgie from Verity. I was lucky enough to see her Left Luggage company in the middle of September at Shunt, one of London's best secrets. I saw their next show premiere in an old converted church in docklands which was really great. Brilliant design and a great evocation of a period with puppets and space.

Here's Becky and a deer in Clissold Park one chilly Sunday afternoon. Deerlightful.

So back to Coventry. The photo above left is campus on a thursday morning. Can you spot how I why I know this is a Thursday? And here's Anita a coursemate of mine with a lovely purple smoothie she made me. It matches the colour of the walls in her Heronbank halls.

This is my nagging wife on a particularly dishevelled, sunny Coventry morning on the way to the bus.
I made some dalek cookies. They were delicious.

Here's my great CME group having an end of term curry at King Baba's. Again this is in Leamington, not Coventry, that'll be a bit of a theme of my time here ;o). A great bunch of people and a great meal and time had by all. Especially me, in prevegetarian days, working as the human dustbin! Gosh it was a long table with a lot of seat swapping.

This time we escaped to Brimingham. That's the real blessing of Coventry, it's really easy to get out of it to proper cities. I joke. I love place. We managed to get some free tickets for the Stereophonics from RAW, it was a really good gig, great tunes, a great light show, all the better for being free. Ooh but they gouged us on the drinks :op

Ahh this is my old common room, lookin very film noir. I still pop in occasionally for a daytime nap.
The following six photos are from a really fun trip to visit the Harpenden boys in Manchester. It was Alex's birthday so we did a cool tour of the city, I got a haircut, we went to see Bill Bailey's Tinsel Worm in the MEN Arena and we went raving in the excellent warehouse project.

We lost Matt as a housemate to a job on campus that pays his rent and has the added bonus of giving him the authority to bollock and fine first years: resident tutor. So after we found our new housemate I had to change our Blur poster that hangs as a centrepiece in our living room:
Everyone was so egotistical that they failed to point out that my hair isn't actually that colour. Shit.

I applied for a little job on campus and my wives did too, as did Rowan. But strangely only I, the least qualified, got the job. Here are some pictures by a visiting artist, that were displayed during our work shifts, that quite accurately summise the job:

It's good work and really reassuring as I got to speak to many film and CME graduates who are doing well, some good contacts and work placement opportunities. Also there were a lot of nice people working there. But the organisers have slightly too much fondness for karaoke. I hate karaoke.

Here's two of my wives having naps, hibernating during the winter months.

We went for a christmas meal at Wing War's, a local all you can eat buffet where they cook some of the food infront of you in a sizzling style. Above is a pic of John the Grocer (JtheG) a classic scotsman dressed like a classic russian. Well it was cold. And delicious.

This photo sums up Coventry for me. The child didn't float as well as the trike.